Freelance writer and speaker
My name is Robert Olsson and I am a freelance writer and speaker specializing in well-being and happiness. Since I am an academic, I like to base whatever I write or speak about on academic research.
I have an engineering degree and a masters degree in marketing. With a background in IT and later in training and marketing within Fintech, I have found my passion in life which is writing and public speaking.
Happiness • Well-being • Success
My education and employments have given me experience and made me find out what my real passion in life is. The passion I found was writing and public speaking. Right now, I am fulfilling my passion as a freelance writer, public speaker, and working on my second book on happiness.
Originally I have an electrical engineering degree and a master degree in business and economics. During the last years, I have also studied many psychology and happiness courses at for example Yale and University of Pennsylvania. In short, I am a curious person and I like to learn new things. In my previous employments as marketer and trainer within Fintech I wrote brochures, product descriptions, white papers, campaign material and much more. I also created and executed many trainings around Europe, Middle East and Asia. This gave me plenty of opportunities to practice writing and public speaking. In 2013 I decided to start my own company and in 2015 I released a book on customer loyalty. Building upon my experiences from this book I started to study well-being and happiness. Among other things, I learned that marketing actually contributes to making people unhappy.
I have been a member of Toastmasters since 2015 (and board member since 2016). Toastmasters is a global non-profit organization helping people to become better speakers and leaders.
Since I am a true car enthusiast I have written many articles for example for (click the links to read the articles) rennlist.com, corvetteforum.com, yotatech.com, ls1tech.com and mustangforums.com.
Happiness • Well-being • Success
INTRODUCTION TO PSYCHOLOGY
rob
2021-01-09T23:40:07+00:00
Foundations of positive psychology
rob
2021-01-10T01:59:50+00:00
"The secret of life is honesty and fair dealing. If you can fake that, you've got it made."
"I think everybody should get rich and famous and do everything they ever dreamed of so they can see that it's not the answer."
"Lighten up, just enjoy life, smile more, laugh more, and don't get so worked up about things."
"The mind is everything. What you think you become."
"Behind every great man is a woman rolling her eyes."
"I'm always doing things I can't do. That's how I get to do them."
"In every success story, you will find someone who has made a courageous decision."
"I'd like to live like a poor man – only with lots of money."
"I found there was only one way to look thin: hang out with fat people."
"If you're not having fun, you're doing something wrong."
"The best advice I've ever received is, 'No one else knows what they're doing either'."
"I was deeply unhappy, but I didn't know it because I was so happy all the time."
TRUSTED BY GLOBAL BRANDS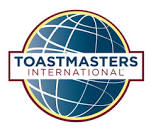 HAPPINESS •  WELL-BEING • SUCCESS
TELL ME MORE ABOUT YOUR PROJECT
Please contact me if you are interested in finding out more about
how I can help you or your company become happier.